Congrats, Nicholas and Abi! We are very proud of your hard work and good character. #expectengageexcel

Welcome to our new website!



Let's help those affected by the hurricane! #ExpectEngageExcel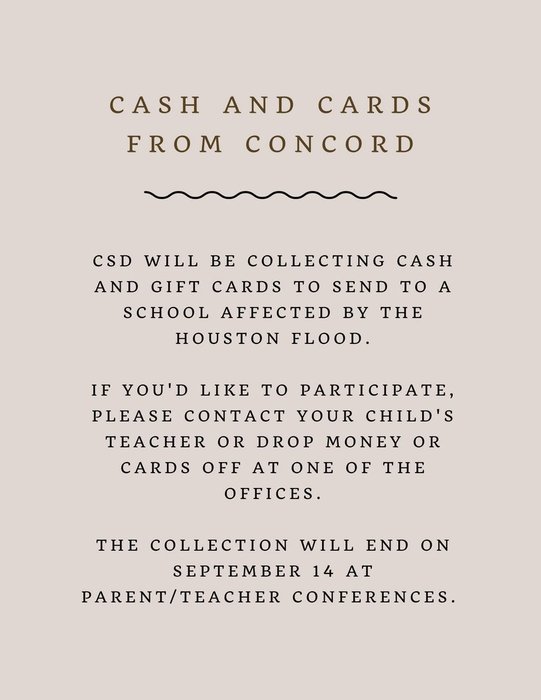 Follow us on Twitter and Instagram! @Concord Pirates

Parent/Teacher Conferences will be September 14 from 2-8 pm. See you there!

Do you like our new website? Download the app for your mobile devices! Search your app store for Concord School District.