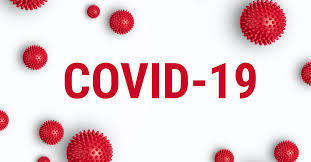 COVID-19 Update 3/15/2020
Kenneth Moore
Sunday, March 15, 2020
Dear Pirate Family,
This afternoon on March 15th, 2020 the Governor announced that beginning Tuesday March 17th all schools state wide will be under a mandatory closure through March 29th. At this time he will evaluate our current status and whether to resume school as scheduled for Monday March 30th.
On Friday of this past week we were informed that we would not have a mandatory shut down, therefore our students and community understood that we would be in session on Monday. Due to this Concord Public Schools will be open Monday to help with any family that needs this extra day to arrange supervision for their child. We know many will need this day to prepare, but if any parent or guardian chooses to keep their child home, it will not be counted against their attendance and will be considered excused.
Concord Public Schools will also be releasing a form tomorrow for parents and guardians to sign up for meals that may be needed for their child the remainder of this week. If you do not have internet access please contact your child's building and let them know if you need meals provided.
Thank you for understanding and we will continue to keep everyone up to date as new information arises in the coming days and weeks. Stay safe!